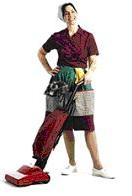 More and more enterprises are now outsourcing their cleaning work to professional cleaning company, which help those companies get professional service and meanwhile become more focus on their main business.
Bestclean shanghai cleaning team is providing efficient cleaning service with high quality, we keep on listening, drawing different proposals and procedures for different customers, we try to meet customer needs from their business sides.
About Us
Shanghai BZJclean Cleaning service Co., Ltd. was build in Jan. 1999, is a leading professional service company engaged in commercial cleaning service. We provide the cleaning service for standard factory rooms, hotel rooms, marketplace, buildings, families, etc. with scientific technology, technique and equipment.
With special management concepts and internationalized standard service, it provides service to those enterprises and families seeking brilliant living and working space.
As well as domestic customer, lots of clients come from: US, France, Sweden, England, Italy, Swiss land, Denmark, Norway, Singapore, HK, Taiwan.......
Shanghai BZJclean cleaning service company is licensed, bonded and fully insured for your protection, we take pride in offering a 100% satisfaction guarantee.
Main Equipment: Polishing machine, cleaning machines, vacuum cleaners, drying machine, etc.
Main Business
Home cleaning
Office Routine Cleaning
Carpet Washing
Hard Floor Washing, Waxing/Polishing
Wood Floor Waxing and polishing
Outside Wall/Glasses washing
Paint a wall
Curtain/upholstery cleaning
| | | |
| --- | --- | --- |
| | | |
| New Construction Cleaning | New Construction Cleaning | Spring Cleaning |
| | | |
| Spring Cleaning | Carpet Washing | New Construction Cleaning |
| | | |
| New Construction Cleaning | Spring Cleaning | Spring Cleaning |
| | | |
|  New Construction Cleaning |  New Construction Cleaning | New Construction Cleaning  |
| | | |
| New Construction Cleaning | New Construction Cleaning | New Construction Cleaning |
| | | |
| Move-Out Cleaning | Waxing/Polishing | Waxing/Polishing |
| | | |
| Carpet Washing | Waxing/Polishing | Commercial Cleaning |
|   |   |   |